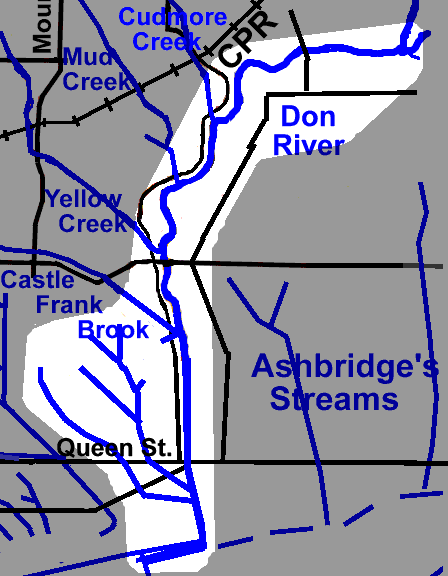 <map name="map"> </map>
This is the Don River below the Forks. Four reaches are planned. To date, the Channelled Don from Riverdale to the mouth has been finished. The Ravines Reach from Pottery Road to Riverdale is nearly finished and a temporary page to show progress has been put on the site. Work is well underway on The Crothers Reach, from the Leaside Viaduct to Pottery Road, and has been started on The Thorncliff Reach, from the Forks to the Leaside Viaduct.
Besides the four major tributaries, Castle Frank Brook, Yellow Creek, Mud Creek, and Cudmore Creek, each with its own set of pages, two small tributaries, Sumac Creek and Crookshank Creek, also have pages.