Lot 17, in the second concession, was granted first to John Playter, but by 1831 he had moved to the cast side of the Don River. In 1842, the new owner of the two-hundred-acre lot east of Yonge street started to plan his home. Architect John Howard built Summer Hill on the east side of Yonge Street for Charles Thompson. Thompson ran stagecoaches and steamboats for passengers, freight and mail delivery, but by 1853, rail transportation was taking its toll on the coach business, so he sold off portions of his estate and opened a summer amusement park overlooking the ravine, which was a favourite destination for day trips and picnics. His drawing room became a dance hall. He named his amusement area "Summer Hill Spring Park and Pleasure Grounds." The road into the park is now Summerhill Avenue.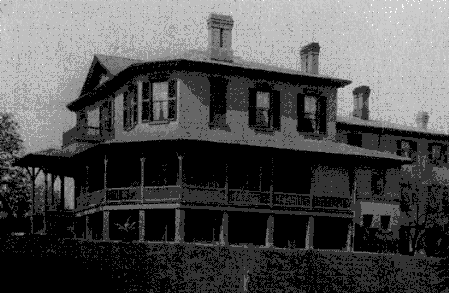 In 1866, lawyer and businessman Larratt William Smith purchased the house and remaining property. Smith had come to York as a boy with his family in 1832. He studied law and become a director of several companies and amassing considerable personal wealth. With his second wife, Mary, Larratt turned Summer Hill into a grand residence. The coach house and stables were built of brick east of the house, fifty acres were planted in orchards and vineyards, while the gardens and lawns close to the house were considered among the finest in the city. Smith was a lover of birds, which flocked to this green retreat, and he forbade any hunting on the property.
By 1913, Joseph Vaughan had bought Summer Hill and subdivided it for small houses and apartments. Only the coach house on Summerhill Gardens remains, but the whole district still bears the name of Summerhill. (For more about Summer Hill and its owners, see "Historical Walking Tour of Deer Park" by Joan C. Kinsella and "The Estatesof Old Toronto" by Liz Lundell).